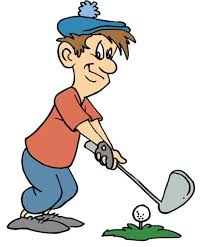 You've gotta love it! HCIers celebrate our Humberside 125th Anniversary on the October 20 weekend, and our Alumni Golf Group celebrates our 23rd year playing golf together at Cambridge Golf Club.
What happened in the 122 non-
golfing
years?
No matter, throw your hat in the ring to play Cambridge
Golf
Club with us on Tuesday, June 20, and we'll set the fun HCI
golfing
tone for the next 125 years!
Call your winter-tired
golf
buddies and set up part of a foursome. Then book your tee times with Jim Wismath at
(416) 449-5329
. Or email Jim at
jwismath@rogers.com
. Jim will put together the usual great foursomes.
Limber up for summer with like minds at beautiful Cambridge links.
Mark HCI
GOLF
,
Tuesday, June 20
on your calendar, now!
Don and Jim