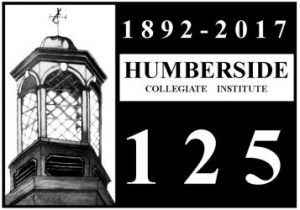 The following is some information about the 125th anniversary weekend. I know it's a long post. I hope this answers some questions.
Registration tickets:
Your registration packages will be available for pickup starting at 5 pm until 9pmon Friday, October 20th and 8:30 am to 5 pm on Saturday, October 21st. Inside will be your name badge, pub night wristband, and choir tickets if ordered. Any commemorative items will also be given to you then along with the book if ordered.
>>>If you have not registered yet, please do so now!   HERE
Badges must be worn as they are your ticket to the weekend.
Pub night wristbands must be worn to gain entry to the pub night as this is your ticket. Wristbands WILL NOT be available at the door for pickup. Please pick them up during registration times listed or arrange to have them picked up.
There will be a program that includes the schedule and a map of the school. Maps and schedules will also be posted.
Reunion Choir concert will start at 8 pm Friday, October 20th. Those who indicated their attendance will have a ticket in their registration package. We would prefer that once you are seated for the concert, stay. Many people coming and going may disrupt the choir.
The following is a tentative schedule, times may change and some have not been defined as of yet.
125th Weekend Program
Friday, October 20th
Registration Opens  5 PM                                                                                             Decade Rooms Open  5 PM to 10 PM  (Rooms on the Second Floor See map in program)
Reunion Choir in Lismer Hall  8 PM                                                                                          School Closes  10 PM
Saturday, October 21st
Registration starts   8:30 AM
Decade Rooms Open   9 AM (second floor)
Welcome Ceremony in Lismer Hall   11 AM
Sports events/displays in the main gym. Time TBA
Art Displays in Cafeteria   9 AM to 5 PM
Refreshments in Cafeteria Time TBA                                                                                                                                                                                              Commemorative Book & other HCI items available for purchase in main foyer & Cafeteria                                                                                                        Library, Music Wing, Staff Room, Hallways all open from 9 AM to 5 PM                                                                                                                                         Lismer Hall open for viewing AFTER the welcome ceremony
School Closes at 5 PM
PUB NIGHT SATURDAY OCTOBER 21ST
6 PM to 2 AM Lithuanian House 1573 Bloor St. W.
Wheelchair accessible  www.lithuanianhouse.ca
Tickets are pre-purchased. Finger food included with ticket. Cash bar. 19+ event. Live band, "The Release" will perform starting at 11 pm. Please wear your wristband; it's your entry ticket